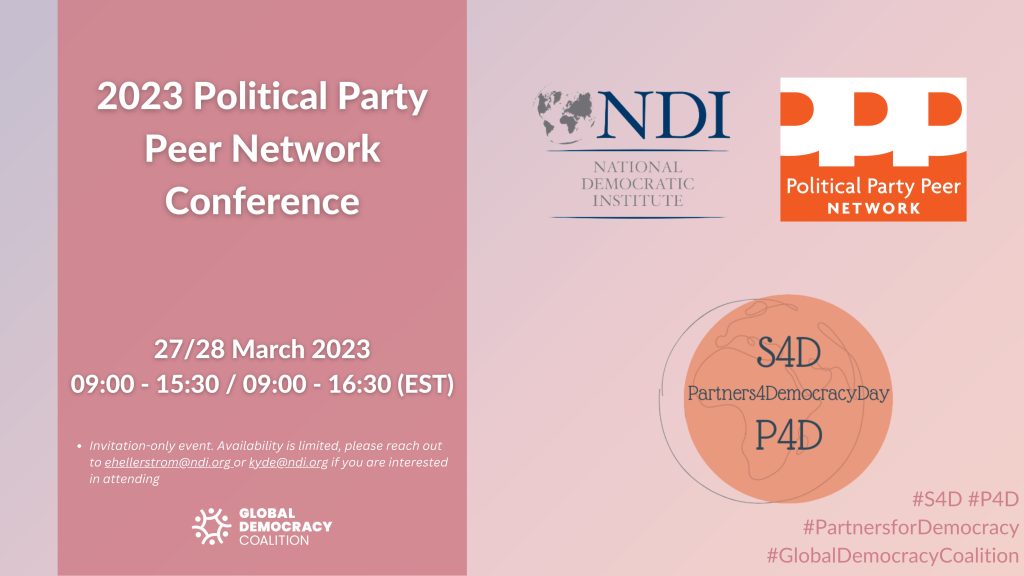 2023 Political Party Peer Network Conference
From March 27-28, the National Democratic Institute held a gathering of the Political Party Peer Network. This 2023 meeting focused on the topic of polarization and its adverse impact on party work around the world. The event will invite experts in the fields of polarization and party work to speak to the cohort and discuss the most pressing challenges and opportunities for political party work in the coming year.  The Political Party Peer Network was established in 2010 to serve as a network of like minded organizations in the field of political party support. Its members include almost all of the world's most experienced practitioners in international political party development.
This was a private invitation-only event. 
Panelists
Shanti Khalatil – White House National Security Council, Coordinator for Democracy and Human Rights
Cas Mudde – Stanly Wade Shelton UGAF, Professor of International Affairs