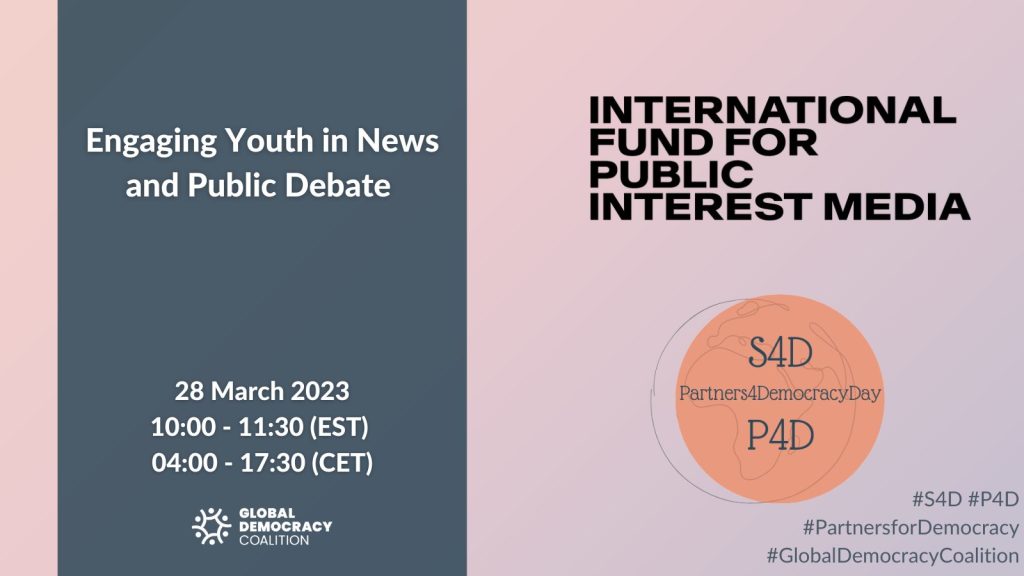 Democracy Summit: Engaging Youth in News and Public Debate
In the attention economy, attracting and retaining young audiences continues to be a great challenge for the media. What can we do to change this?
IFPIM brought together experts on this topic to participate in a panel discussion at the Costa Rica Summit. The discussion focused on those experimenting with new approaches to reach and engage young people in news and public debate, with the aim of drawing conclusions about what works and what doesn't.
Panelists:
Mrs. Nayuribe Guadamuz Rosales, Minister of Culture and Youth of Costa Rica.
Juan Camilo Maldonado, Director of Mutante, Colombia. Mutante is a participatory journalism medium, in which they experiment with conversations and social interactions.
Jazmin Acuña, Co-founder and editorial director of El Surti, from Paraguay. El Surti is a medium that exploits the creativity of design and visualizations to generate informative content.
Gabriela Hadid, Latin American Director, Luminate. International foundation to support media and civil society organizations.
Luciano Banchero, Co-founder and Head of Content at Posta.fm, Argentina. PostaFm is the largest podcast producer in the country with innovative programs in content and style for different audiences.
Vanina Berghella, Director for Latin America of IFPI (Moderator)