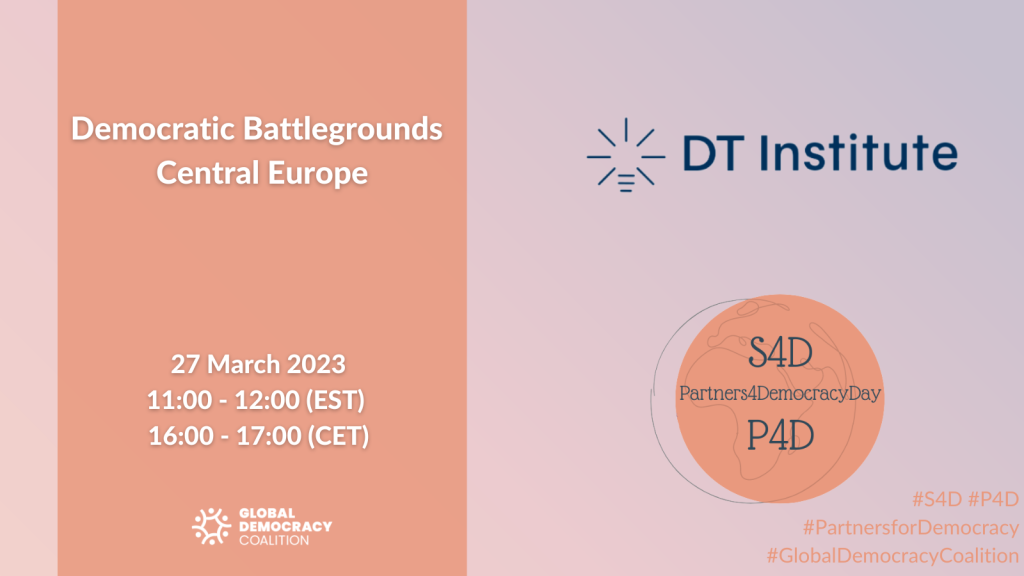 Democratic Battlegrounds – Central Europe
While Russia's primary objective remains the destruction of democratic Ukraine, the Kremlin knows that the war will impact European democracies in the short and long term, exacerbating an unprecedented refugee crisis and contributing to imminent economic and energy crises. Concurrently, the cost of rebuilding Ukraine will funnel valuable resources away from reforming delicate democratic institutions and processes. Even if Russia halts the invasion today or ultimately loses the war, it has already undermined the democratic agenda for decades to come.
The panel will discuss possible short- and long-term policy options and program responses capable of protecting and promoting democracy and democratic values in Central Europe in the face of increasing Russia's hybrid warfare activities in the region.
Panelists
Veronika Víchová – Deputy Director for Analysis and Head of the Kremlin Watch Program at the European Values Center for Security Polic
Michal Matlak – Managing Editor Review of Democracy, EU Democracy Institute
Dominika Hajdu – Policy Director, Centre for Democracy & Resilience at GLOBSEC
.
Moderator
Vukasin Petrovic, DT Institute