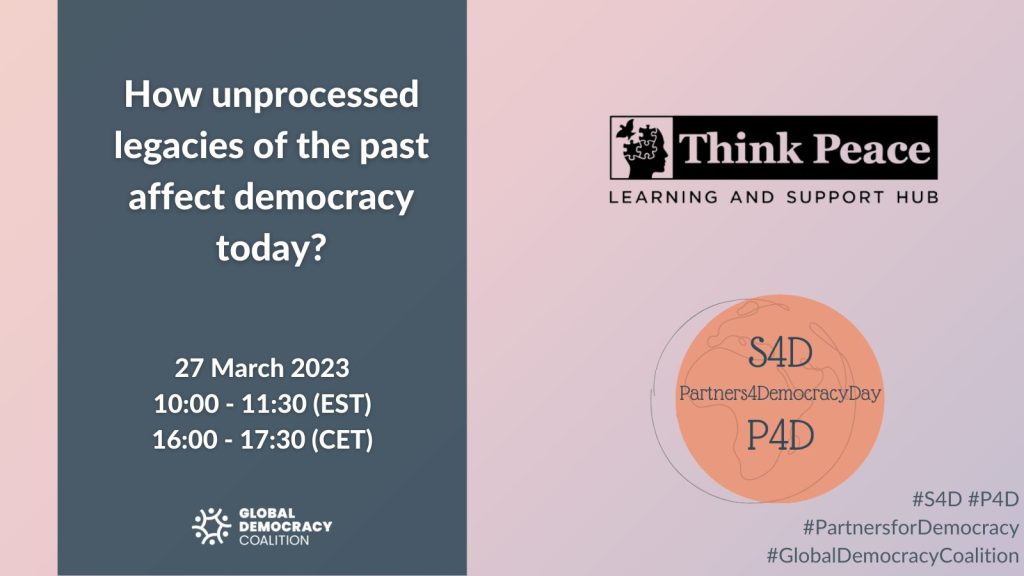 How do unprocessed legacies of the past affect democracy today?
United States asserts a strong commitment to protecting human rights. However, toxic political polarization is accelerating threats to American democracy which is in turn affecting the United States ability to lead efforts to uphold rules based international order, democracy and respect for human rights on a world wide scale.
In preparation for the White House Summit on Democracy, this panel has been organized to explore the role of racial healing in enabling a wounded nation to reimagine itself as a nation which respects and values all humans instead of one that is based on a notion of racial and social dominance. The events of the past few years within the US have exposed how the survival of democracy in our country requires addressing painful legacies of the past without feeding polarization but rather leading towards genuine transformation.
This panel was held online on March 27th 10:00-11.30 AM ET and  featured two leading agents of social change in the US, the Executive Director of the National Collaborative for Health Equity and former Vice President of the WK Kellogg Foundation, Dr. Gail Christopher, alongside former Assistant Secretary of the Department of Indian Affairs and member of the Crow Nation tribe Donald (Del) Laverdure, Esq. These prominent figures within the field of social transformation and healing will discuss the interconnectedness of democracy, justice and healing-centered practice as a part of World Democracy Day in preparation for the White House Summit on Democracy.
The discussion was moderated by Think Peace Learning and Support Hub Executive Director Antti Pentikainen and was held in collaboration with the Global Democracy Coalition.