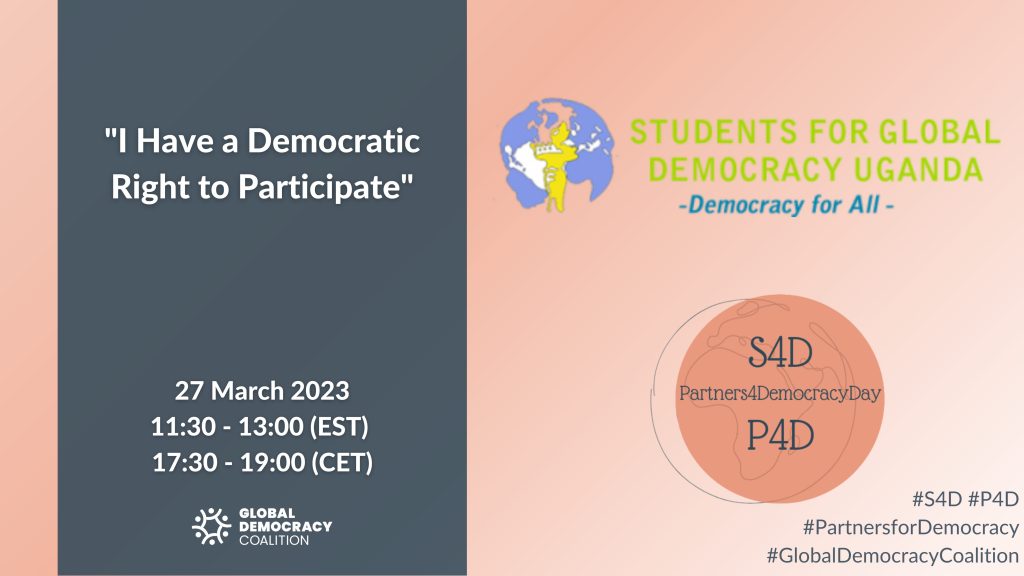 I Have a Democratic Right to Participate
The Students community in Uganda represents a significant cohort of the total global population that should be at the center of democratic processes and a new generation of active participants in the electoral processes. Their immense numbers, energy, potential, dynamism and technical know-how make them a reliable voter constituency. However, the student community is not well informed on the electoral process. The existing voter education initiatives and knowledge are not accessible and student-friendly.
There is little accessible literature, promotional materials like banners, leaflets, manuals and all the related IEC materials on voter education. Further, there has never been a structural entry point to institutions of higher learning for such campaigns. Also, there lacks a coordinated approach or strategy of electoral process activities amongst stakeholders, mainly between the students on one hand and the other public, private and CSO players on the other hand to address the phenomenon
To gain perspective on students' lack of political engagement, the organized webinar participants will be able to discuss why students opt not to vote, since many express a belief that their vote does not influence governmental decision-making and public policy issues especially those that impact young people. Many students' statements indicate that they lack political efficacy, this is a critical hurdle to overcome in order to begin improving their overall political motivation. The participants will share strategies that improve student voter mobilization and how they could be inspired to meaningfully participate in politics
Students for Global Democracy Uganda, in commemoration of the Partners for Democracy Day, organized a Webinar on "Promoting Student Democratic Engagement" on the 27th of March 2023 at 6:30 pm, Ugandan time.
Discussants:
• Peter Kafuko Waiswa – Democracy & Governance Expert
• Habiba Nakanwagi – Gender Expert
• Patrick Paul Ssali – Technology for Democracy Expert