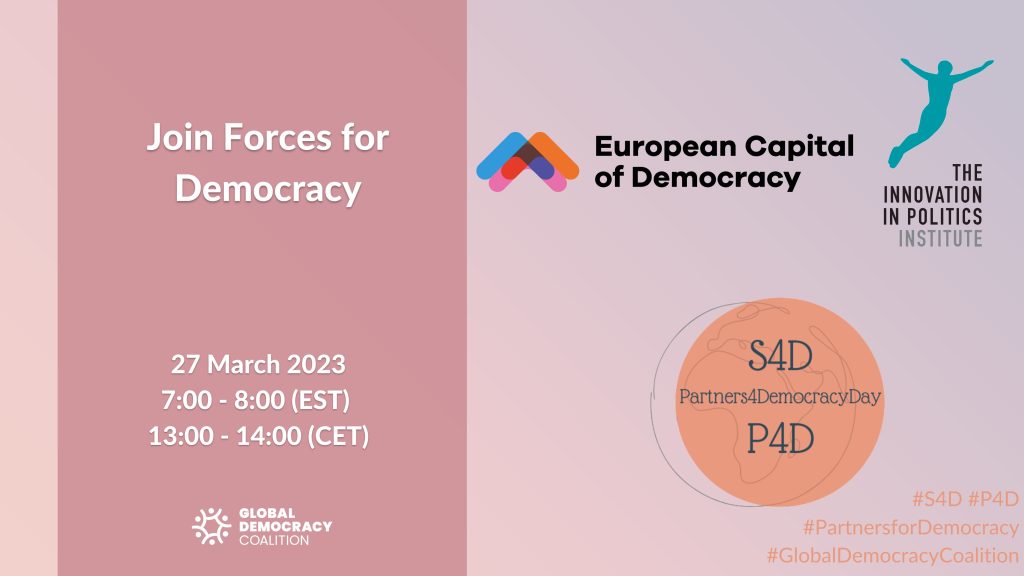 Join Forces for Democracy
Our freedom is under attack — in the heart of Europe. We need to stand up now and strengthen Democracy together with European cities and citizens.
European Capital of Democracy offers:

– Opportunities for CITIES to engage in the ECoD Network, offering best practice exchange, access to experts and capacity building.
– Contribution and showcasing of democracy projects in the title-holding European Capital of Democracy, which will host a range of activities by ACADEMIA, CIVIL SOCIETY and EXPERTS.
– Invitation for EUROPEANS to join the Citizens' Jury, selecting a European Capital of Democracy every year and serving as a unique sounding board and network for issues such as participation, democracy and sustainability.
Panelists

Martina Fürrutter

 – Programme Manager and Researcher, European Capital of Democracy

Stefan Sindelar

– Chief Executive Officer, European Capital of Democracy

Laura Thomas

– United Kingdom Representative, The Innovation in Politics Institute
The event will be in person at Innovation in Politics Institute, Ungargasse 59-61, 1030 Vienna, Austria.  Follow it virtually through Zoom