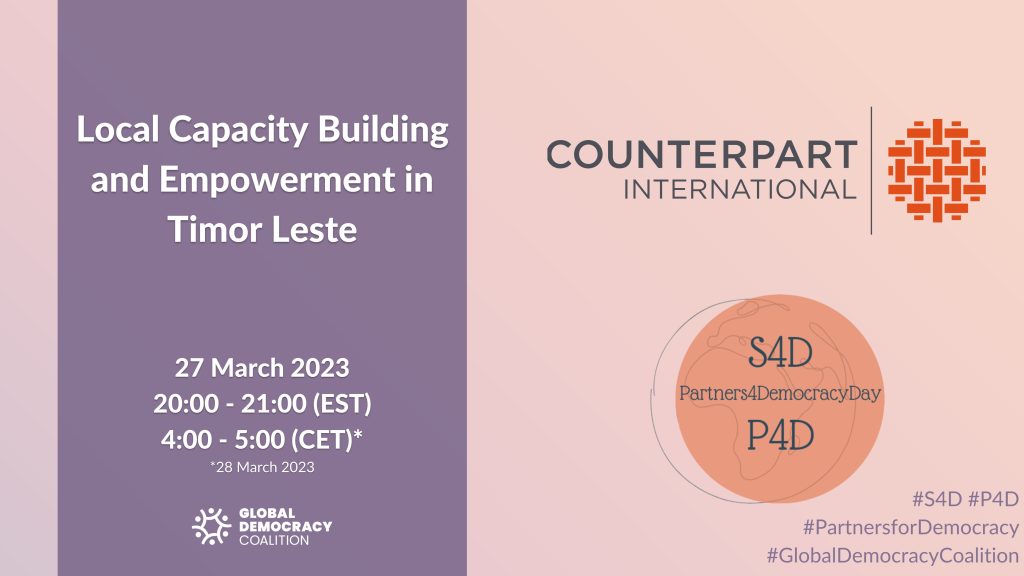 Local Capacity Building and Empowerment in Timor Leste
Counterpart International held a discussion on building local capacity and empowering local civic organizations, as part of the Global Democracy Coalition's Partners for Democracy Day.
Moderated by Angela Maria Rodrigues Lopes da Cruz, Counterpart's director of Partnerships and Advocacy in Timor-Leste, the event brought together both Counterpart staff and civil society partners who discussed their unique approach to empowering local staff and partner organizations and building their capacity to better serve their communities.

This interactive event was streamed online and open to the public.