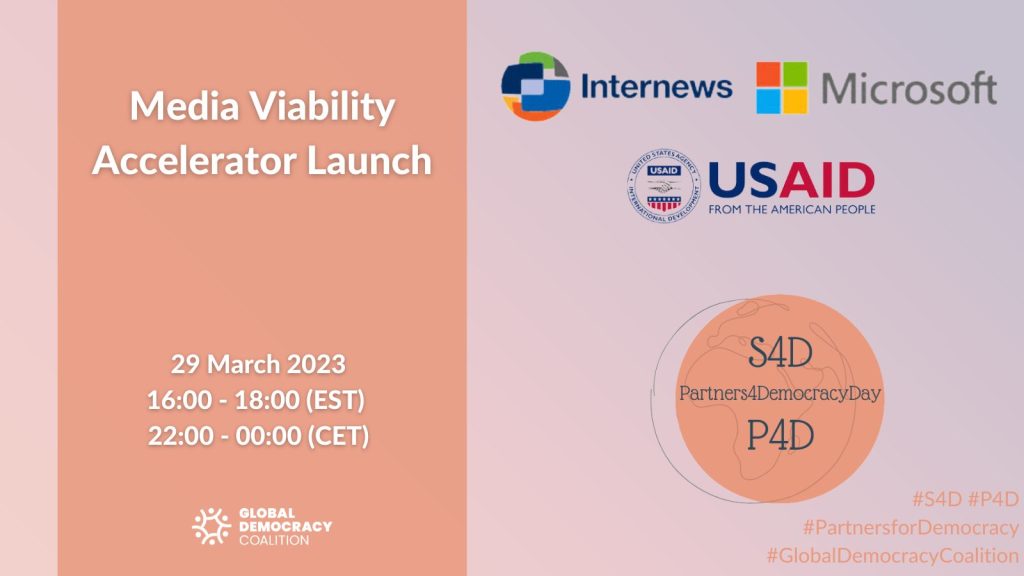 Media Viability Accelerator Launch
The Media Viability Accelerator (MVA) is a web-based platform that will help news media become more financially sustainable by accessing solutions and market insights to inform effective business strategies. The goal: defend and uphold democracy by keeping people informed and safe.
Featuring
Jeanne Bourgalt

, President and CEO, Internews

Kiran Maharaj

, Managing Director, Caribbean Lifestyle Communications

Teresa Hutson

, CVP, Technology & Corporate Responsibility, Microsoft

Rosarie Tucci

, Acting Deputy Assistant Administrator, USAID
.
 With Special Appearances from:
Samantha Power

, Administrator, USAID

Brad Smith, Vice Chair & President, Microsoft