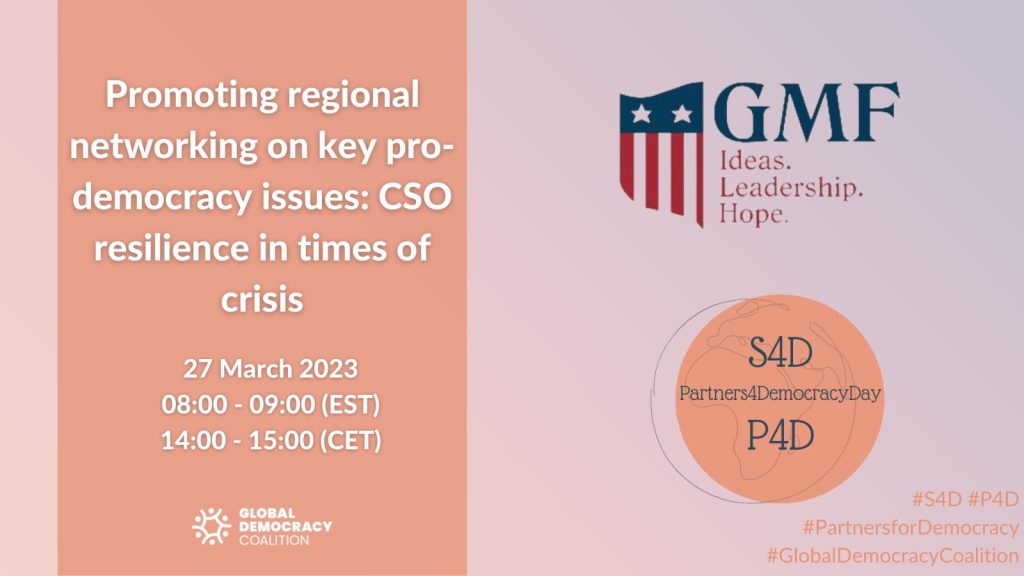 Promoting regional networking on key pro-democracy issues: CSO resilience in times of crisis
The Black Sea Region is confronted with multiple threats. From the most stringent challenge of the war in Ukraine, to its political and economic fallouts throughout the region. Regional challenges require comprehensive solutions, just like local communities require mutual engagement between different stakeholders to see their needs met. This panel brought together representative organisations from Ukraine, Moldova, Georgia and Romania to present their insights into how current challenges can be met—from how their organisations have prepared and adjusted to current events, to how they bring their contribution to defending democracy and making a positive impact in their society.
The panel also highlighted transnational challenges like countering disinformation, deploying capacity building, and ensuring civic engagement.
This interactive event was streamed online and open to the public.
Panelists:
Valeriu Pasa – Watchdogs.MD
Bogdan Maslych – GURT
Olivia Vereha – Code4Romania
Sandro Gigauri – Media Development Foundation
Clara Volintiru (Moderator)

---