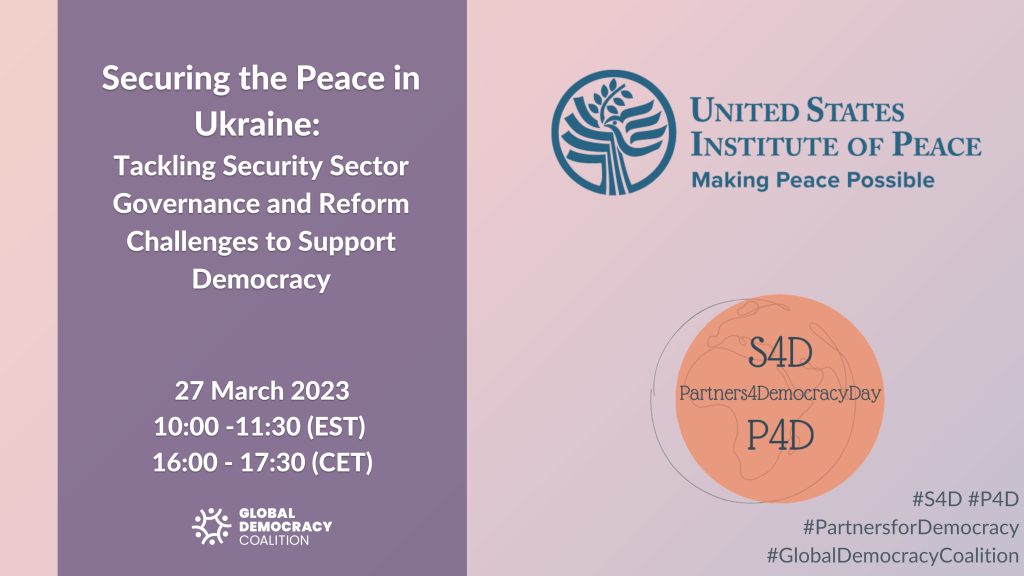 Securing the Peace in Ukraine: Tackling Security Sector Governance and Reform Challenges to Support Democracy
Join USIP on March 27 from 10:00am – 11:30am for a panel discussion on the tensions between security, democracy and civil liberties, the costs and benefits of "total defense" models, and the regulation and oversight of strong security sectors. The panel will examine lessons learned from Nordic and Baltic states, which could represent a thoughtful roadmap for ensuring Ukraine's democracy continues to stand strong while maintaining effective and transparent security institutions that credibly deter interstate aggression. The panel will feature a mix of senior U.S. government policymakers, Ukrainian civil society representatives, and security sector governance and "total defense" subject matter experts.
This hybrid event will take place online and at the United States Institute of Peace, Frank C. Carlucci Auditorium located at 2301 Constitution Ave NW, Washington, DC 20037.