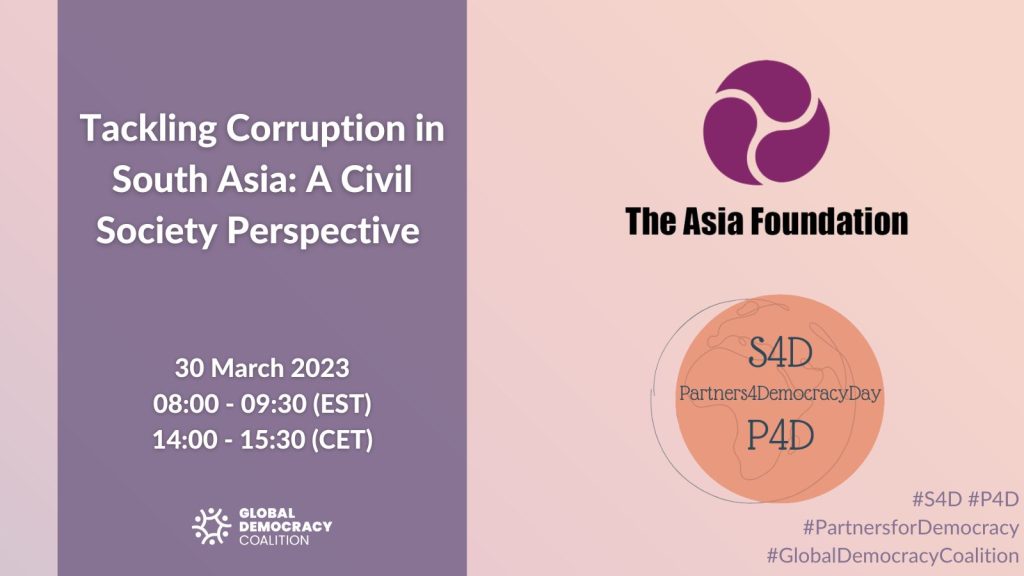 Tackling corruption in South Asia: a civil society perspective
Across South Asia economic growth and democratic development continue to be challenged by the presence of corruption. In attempting to reject corruption as an accepted practice and systemic norm, civic actors have been active in navigating both the political economy and technical obstacles to lead innovative anti-corruption efforts.
These efforts are part of a long-term fight against corruption, which requires deep structural changes to a country's institutions, it's legal framework and its culture. Civil Society organizations in South Asia have contributed significantly to this effort and this discussion featured the work of civil society organizations in Bangladesh, Nepal, and Sri Lanka to fight corruption and bolster democracy in their respective countries.