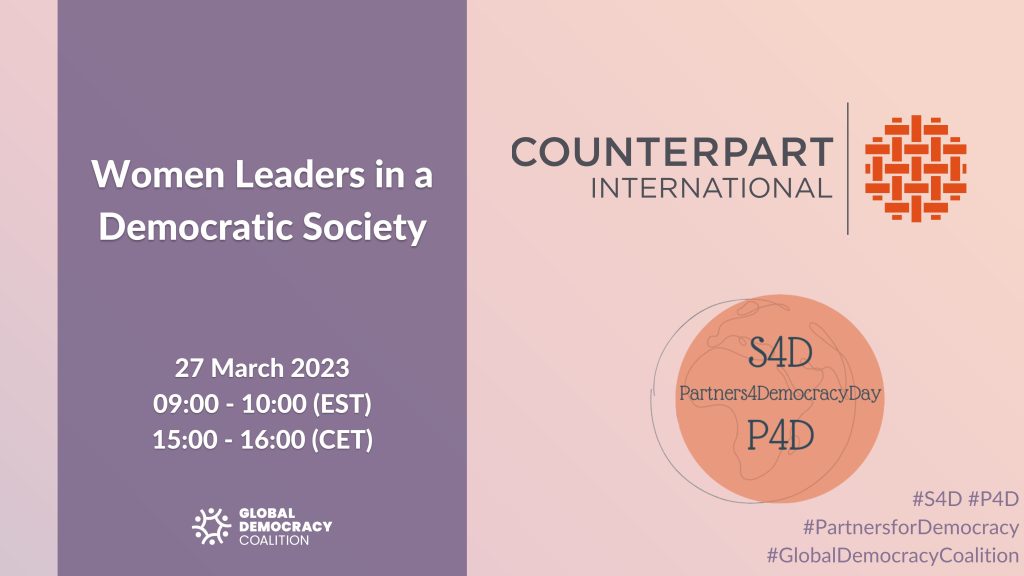 Women Leaders in a Democratic Society
Please join Counterpart International for a discussion on women's leadership and democracy in conjunction with the Global Democracy Coalition's Partners for Democracy Day. Moderated by Lida Hadeyat, Counterpart's associate director of Women's Empowerment, the event brings together women leaders from civil society, government, and the private sector to discuss women leaders as agents of change.
Panelists include Ann Hudock, President and CEO of Counterpart, and Filsan Abdullahi Ahmed, Ethiopia's former Minister of Women and Children, and two graduates of Counterpart's Global Women in Management.  This hybrid event will be held at our D.C. office and online.
This interactive event will be streamed online and also held in person at Counterpart International's Headquarters located at 1919 Pennsylvania Avenue NW, Washington, DC.